Testimonials
"Thomas Anglero is an incredibly passionate, knowledgable and visionary person. His ability to communicate relevant examples of innovation that has already occurred makes his audiences open up their minds and reflect on both the present and the future.
Highly recommended as speaker, either in a strategy workshop for a leadership team or in a multi-national customer event."

Atle Sivertsen
Vice President, Kinect Energy
"Hi Thomas, we were very happy with the way Torpkonferansen turned out, and you contributed a great deal to that! Your Keynote Speech was excellent – and we have got a lot of positive comments afterwards!"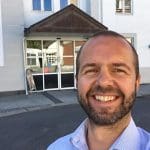 Henrik Sandvik
Marketing Director at Sandefjord Business Association
"Thomas, it was a pleasure having you speak (at Kluge Offentligdagen). Great performance, as always. A true "Rock Star"!"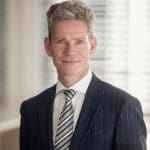 Knut-Magnar Aanestad
Head of Innovation, KLUGE Advokatfirma AS
"Thomas, your presentation to the 1300 employees in TechnipFMC was truly inspirational! You made us laugh and you made us reflect on what really matters to us – in a way that will guide us to improve and make a difference. Thank you!"
Lars Ole Bjørnsrud
Senior Manager, Communications Europe Region and Communications Digital at TechnipFMC
"Hi Thomas, your presentation at NAET's annual Meeting in Warsaw was inspirational and created much discussion amongst normally very silent participants. Your message that technology and technological change is here to help us perform better in our jobs and not a threat is very powerfull.  Listening to you was both entertaining and educational. It is good to see that the technique is bringing us forward…"
Hermund Ulstein
Senior Portfolio Manager, Markedskraft ASA (Analysing and Managing Energy)
"Hi Thomas, I like to thank you for your presence at the Copaco Event in The Netherlands.
Your presentation was very successful. Everybody was very positive surprised by your presentation…even your colleagues.
We have received the first requests from partners how they can book you for their events…so you have made some impression."
Bob Dielis
Senior Account manager, Copaco Nederland B.V.
Thomas F. Anglero is a renowned public speaker who motivates, energizes, and connects with audiences across the world. With a remarkable personal journey that has seen him launch two start-ups, coach a championship basketball team, and become an executive at a global technology company